We Service all of the G.T.A and Southern Ontario!
Call us today! 647-799-6607
***NEW TORONTO COVID-19 CORONAVIRUS DISINFECTION AND DECONTAMINATION SERVICES***
Toronto Mold Removal and Asbestos Removal Pros has been proudly serving the needs of the greater Toronto area for years, and our highly trained team are experts in a wide range of different mold, asbestos abatement, remediation and decontamination services.
Certified Professionals
We specialize in your properties mold needs. Toronto disinfection, mold removal and abatement experts is a remediation and decontamination company of unparalleled quality and service. We do not use the typical remediation and cleaning methods. It also doesn't take us days or weeks to rid your property of a hazard. We are not secretive about our prices or procedures . Instead, we make mold remediation, abatement and disinfection  fast, simple and cost effective.
Mold Remediation
Our staff is expertly trained and certified in the latest solutions to identify and remove your mold issues. Our team is passionate about resolving your issue quickly with the proper solution. Whether your looking for a mold testing and identification, or need more comprehensive work done, the highly-skilled staff here at Toronto Mold Removal Pros are ready to help!
Asbestos Abatement
When it comes to Asbestos and Vermiculite removal we are fully certified with over 15 years of experience performing safe removal of Asbestos, Vermiculite and Lead in residential and commercial environments. If you have Asbestos or Vermiculite our highly trained experts will contain, remove and remediate your property so you can rest assured that your living or working environment is healthy and safe.
Disinfection & Decontamination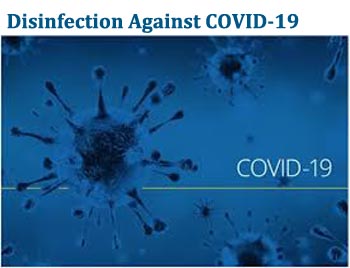 We offer expert fully certified service for anti-microbial disinfection for health risks due to virus and biological contamination. Get our fast and professional Toronto disinfection and Toronto Decontamination services for all applications including Residential, Commercial, Industrial and Public meeting places.
COVID-19
Coronavirus
Microbial Disinfection
HEPA Cleaning
Hazardous Material Handling and Disposal
Service Areas In Toronto
Our professional mold and asbestos teams services all of the greater Toronto area. We can schedule a free mold, asbestos or vermiculite testing or evaluation to help you determine what kind of removal or remediation solution is best for your specific needs. Call the removal professionals at Toronto Mold Removal Pros today to learn more about our service areas in Toronto and the G.TA.
We offer competitive pricing on all our services. All of our technicians are expertly trained and certified to make sure your home returns to a safe and enjoyable place for your family.
Types Of Mold Services:
Mold Testing & Identification
Mold Removal
Mold Remediation
Crawl Space Inspection
Crawl Space Encapsulation
Vapor Barrier Installation
Mildew, Deodorizing and Odor Control
Complete Restoration
Attic Contamination Removal
Insurance Billing
Types Of Asbestos & Vermiculite Services:
Asbestos and vermiculite detection and testing
Asbestos and vermiculite removal
Complete restoration
Tiles, ceilings, insulation & piping
Re-insulation
Our solutions are not merely restricted to these, call today for more information!
We Service all of the G.T.A and Southern Ontario!